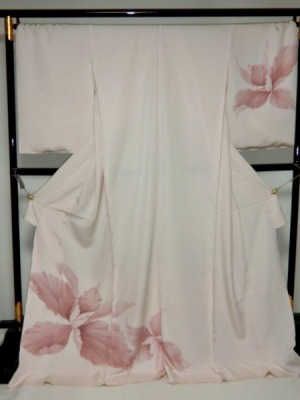 Big white flowers are dyed in rose color in a slightly thin pink ground which is also close to white.
The size of flowers is point, modern and elegant.
The atmosphere changes depending on the band, such as a silver belt or a yellow green belt.
You can enjoy bold femininity.
Click pictures to enlarge