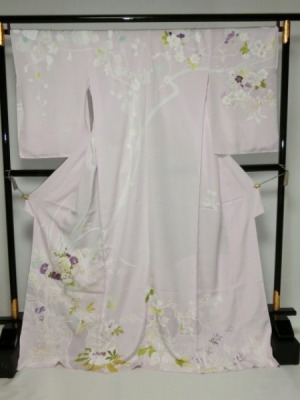 A thin beautiful wisteria colored ground color, many white stalks and flowers are dyed with threads Yuzen, partly
There are dark purple flowers and modern yellow green leaves.
Even though there are many patterns, white is heavily used, so it is very kind and elegant.
You can call me feminine cleanly and nice.
Click pictures to enlarge